About
RIDERS MANAGEMENT, is an agency that handles, guides and solves the problems that a foreign rider may have when arrives in Spain for racing. From finding the best suitable team, make easy the communication with them, training plans and monitoring of the season in competition and preseason training programs, to advice on contract management, invoicing, accommodation, etc.
We look after riders that share the same "BECOME A CHAMPION" spirit, by doing everything to give them the tranquility to be focused only in racing, optimizing their time and investment as much as possible.
In addition to this, we work in a continuous and specific training system that prepares the rider for challenging him self against the best riders in the world in its two main competitions: FIM CEV Repsol and ESBK Spanish Super Bikes, lobby of the MotoGP World Championship.
Talking about motorcycle racing is talking about Spain. This country has become the environment where current and future world champions are bred. Thanks to its climate, facilities, championships, methodology and tradition, make this country the best place to develop as a professional rider 365 days a year.
If you want to be the best, come and race in Spain,... ARE YOU IN?
Services
FIND YOUR TEAM
SIGN A FAIR CONTRACT
FORGET ABOUT BUREAUCRACY
AVOID PROBLEMS
FOCUS IN RACING
TRAIN WITH THE BEST
GET READY FOR MOTOGP
+ We find the best suitable team for you to accomplish with guaranties the championship at the most competitive price.
+ We help you in the negotiation of the contract with your team, looking after your investment and defend your interests.
+ We arrange racing licenses, inscriptions and other red tape you may need before and during the season.
+ We mediate in possible problems with your team or federation.
+ We follow all the processes needed for each race, condition of your bike, dates, schedules, accommodation, formalities, etc...
+ We create specific training plans (racing and physical) together by KSB Elite racing school, to do a real working pre-season and also during the season, that will make you a tough rider in your way to MOTO GP.
RIDERS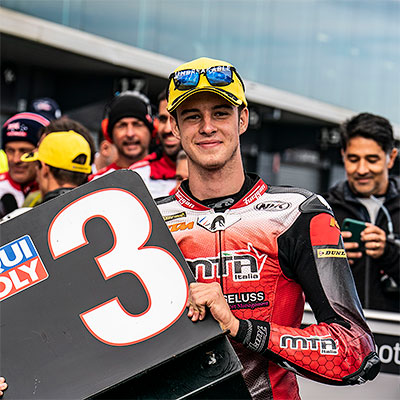 IVÁN ORTOLÁ (ES)
MOTO3 WORLD CHAMPIONSHIP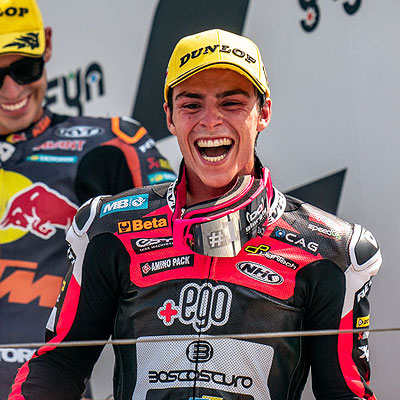 ALONSO LÓPEZ (ES)
MOTO2 WORLD CHAMPIONSHIP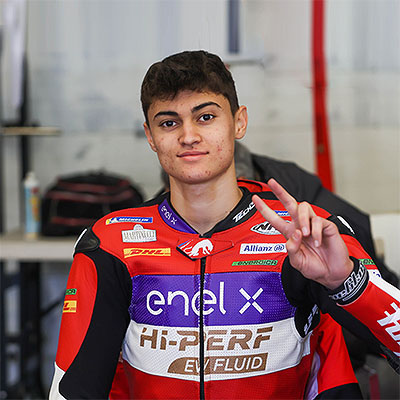 ALEX ESCRIG (ES)
MOTO2 & MOTOE WORLD CHAMPIONSHIP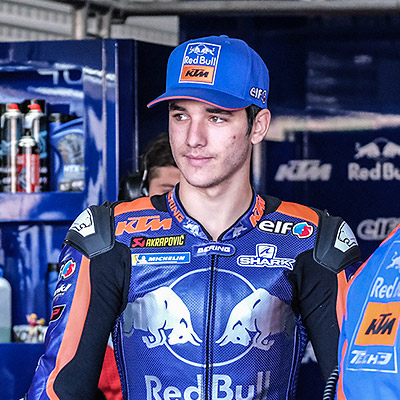 IKER LECUONA (ES)
RED BULL KTM TECH3 MOTOGP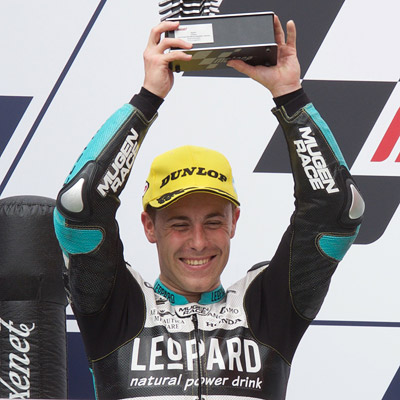 EFREN VAZQUEZ (ES)
MOTO3 WORLD CHAMPIONSHIP
ANDY VERDOÏA (FR)
PREMOTO3 RFME CEV CHAMPIONSHIP
ONDŘEJ VOSTATEK (CZ)
MOTO3 FIM CEV REPSOL CHAMPIONSHIP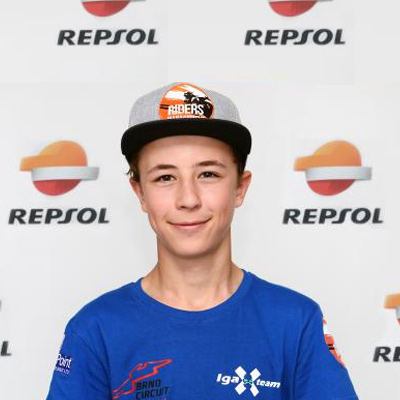 FILIP ŘEHÁEK (CZ)
MOTO3 FIM CEV REPSOL CHAMPIONSHIP
MICHAL BÚLIK (SK)
ETC FIM CEV REPSOL CHAMPIONSHIP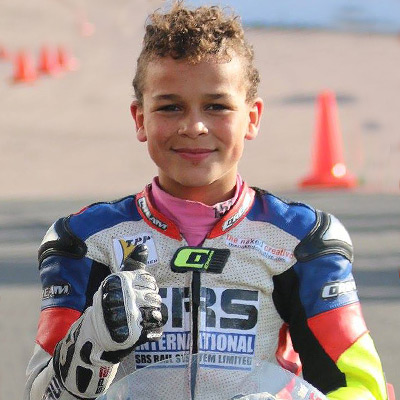 JOSHUA WHATLEY (UK)
MOT04 RFME CEV CHAMPIONSHIP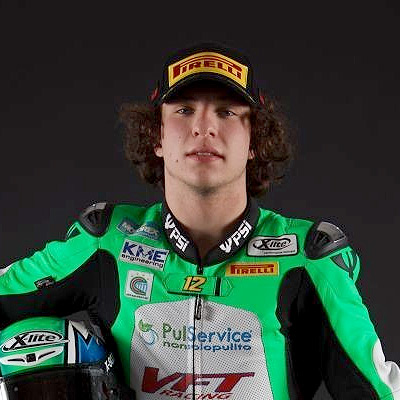 CHRISTOPHER GOBBI (IT)
OPEN 1000 RFME CEV CHAMPIONSHIP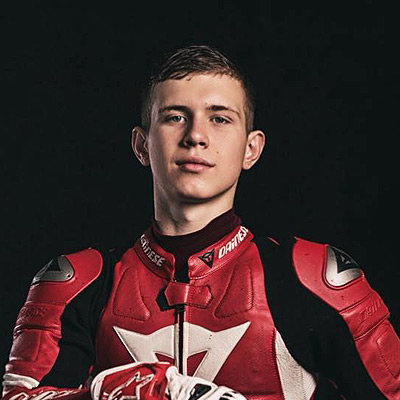 KAMIL KRZEMIEN (PL)
STOCK 600 RFME CEV CHAMPIONSHIP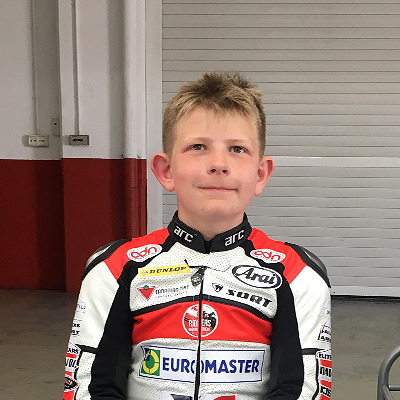 JONATHAN FINN (CA)
PREMOT03 RFME CEV CHAMPIONSHIP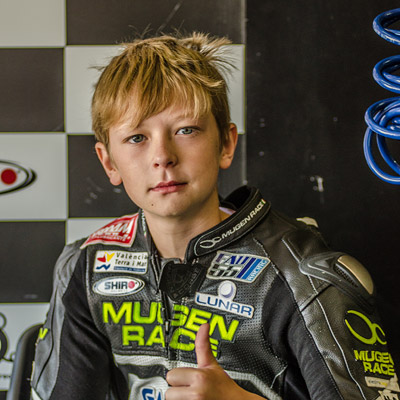 STORM STACEY (UK)
PREMOTO3 RFME CEV CHAMPIONSHIP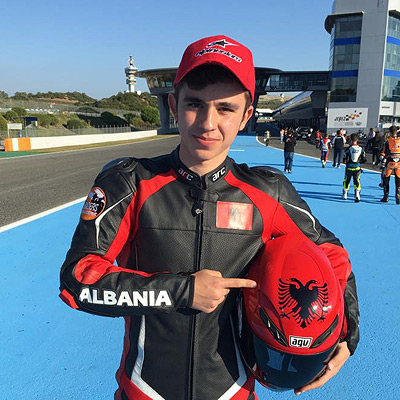 ARGËTIM RAMADANI (MK)
MOTO3 RFME CEV CHAMPIONSHIP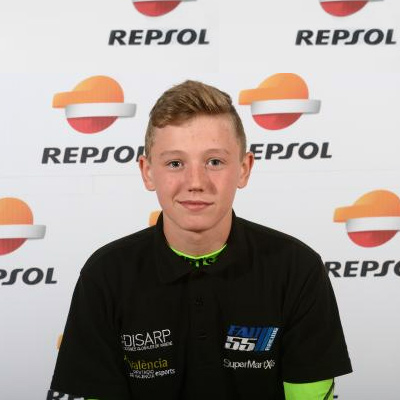 JAMIE DAVIS (UK)
ETC FIM CEV REPSOL CHAMPIONSHIP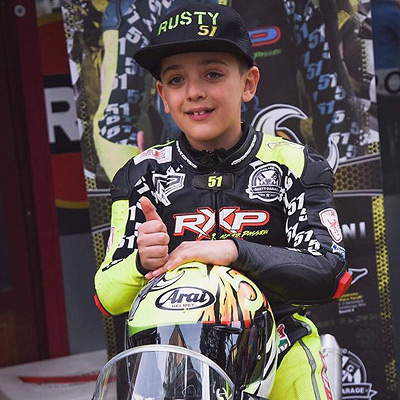 ANGELO TAGLIARINI (IT)
85 GP RFME CEV CHAMPIONSHIP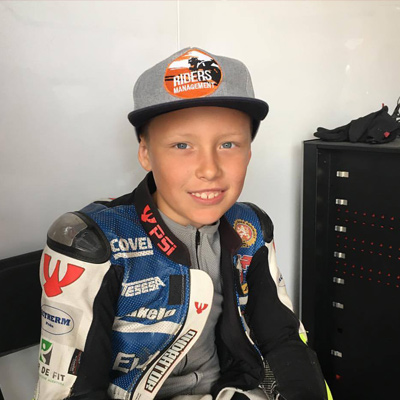 ONDŘEJ HONZÁK (CZ)
MOTO4 RFME CEV CHAMPIONSHIP
Contact
call | whatsapp | viber: +34 609 11 97 67
skype:josealbors
go@ridersmanagement.com
Follow Us!